Welcome Back!
The team at The Fisherman's Table would like to welcome back our beloved guests. We have been working hard and preparing our restaurant to be a safe place for both our customers and employees, implementing new rules and measures to make sure we all feel comfortable while we are still delivering a service up to our usual standards.
If you cannot find your desired date or time, please call us and we'll try our very best to help you.
0161 536 4389
Please ensure your arrival is close to your booking time, not too early or not too late as we cannot accommodate waiting guests at the restaurant. You are expected to follow government advice regarding social distancing and hand-washing. Hand sanitiser will be provided by the restaurant. We are operating cashless, card payments only.
Bring Your Own Wine Mondays
We all need time to 'Unwined' – and what better day to start than a Monday with our £5 corkage offer?
Yes, that's right, we're now open every Monday 6pm – 9pm.
Bring a bottle of your favourite wine along to enjoy at your favourite Fish & Seafood Restaurant, with £5 corkage per bottle. For maximum value bring a Rehoboam of Rioja of a Salmanazar of Sauvignon – there will be just £5 corkage on each.
Don't worry if you haven't got any wine to bring, or you run out of your own. Our full Wine List will still be available to purchase.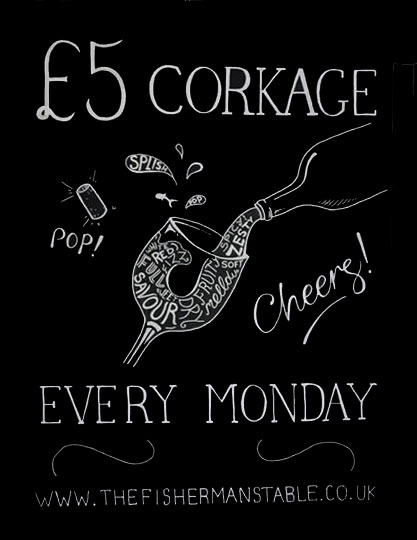 At The Fisherman's Table, we are very passionate people and our chefs take immense pride in using only the finest hand-picked fish & seafood.
Each day, along with our sister company Marple Fish, we freshly source the most sustainable fish & seafood from Fleetwood Dock, Lancashire.
Sourcing our fish & seafood this way also gives us the opportunity to create some truly amazing Daily Specials for you.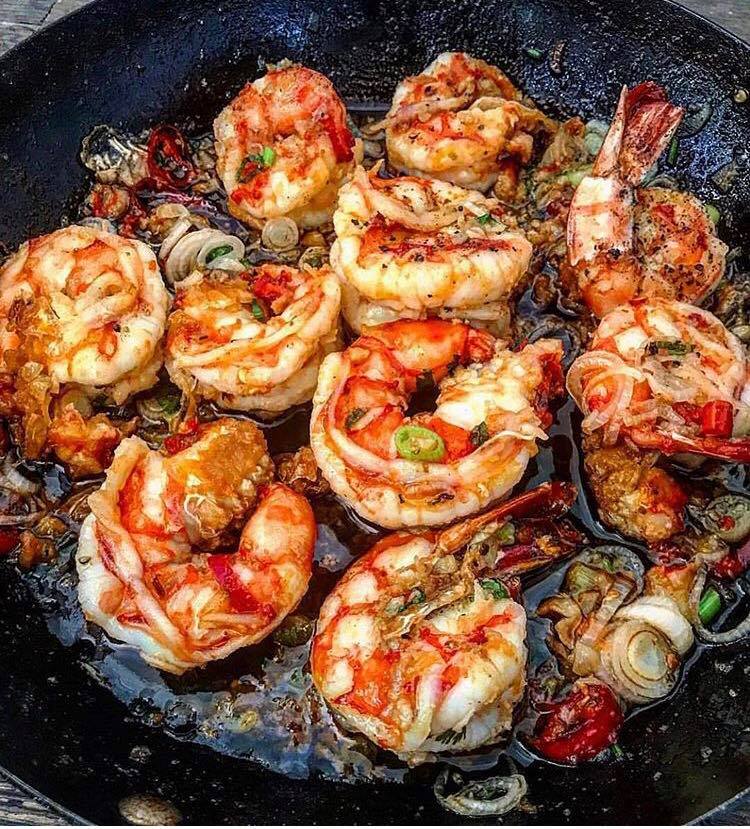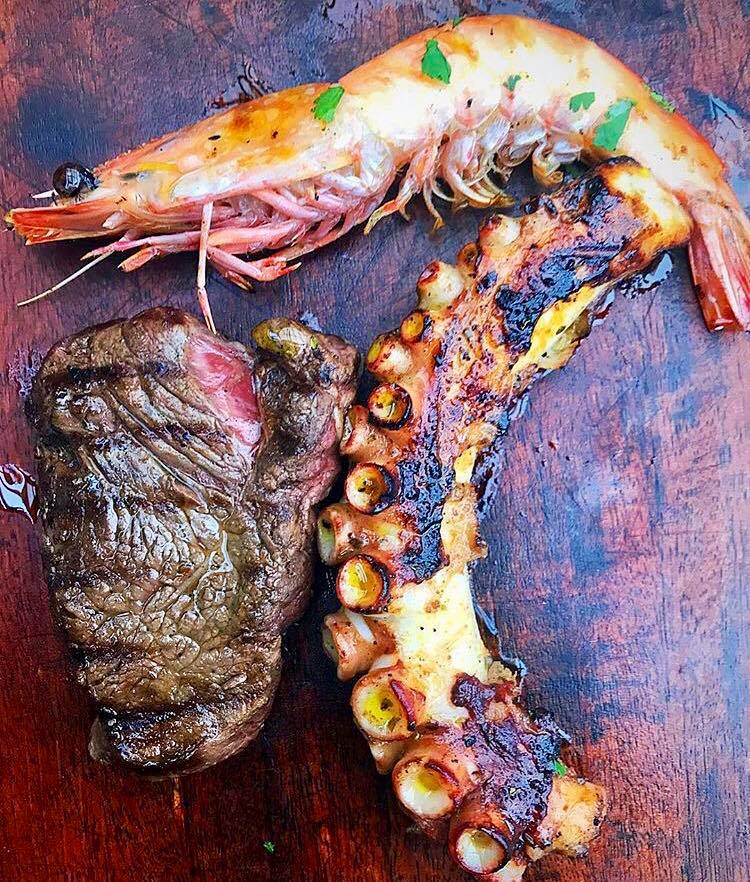 Join the team at The Fisherman's Table on our adventure to share with you our love for fish & seafood.
We want you to step out of your comfort zone and try something new, so make sure you ask a member of our team about our Daily Specials.
The Fisherman's Table Gift Certificate
Diamond rings? Boring. A new car? No thanks. Mouth-watering fish and seafood dishes? Now you're talking!
The Fisherman's Table Gift Certificate is the perfect way to treat fish and seafood-loving friends and family for a special celebration. Call in today at The Fisherman's Table, or at Marple Fish, to pick one up.
Tripadvisor Travellers' Choice Award Winner
We are really please for the second year to receive the Tripadvisor Travelers' Choice Award. The reviews on Tripadvisor have placed our restaurant in the top 10% worldwide.
This award is issued by Tripadvisor to recognise the very best restaurants – with reviews, ratings and saves from travellers all combining towards consideration for the award. This award is the result of consistently great reviews from the people that matter the most – our guests.
Thank you all so much, we are so extremely proud of all our team that has earned this award, helping The Fisherman's Table become one of the top 10% restaurants worldwide listed on the site.
If you like seafood then it's a must-visit. Pleasant, welcoming staff and the food is beautifully cooked and presented. Will definitely be back.
– Simon
We had a fantastic meal here last night – the food is fabulous and the staff are lovely. We brought a non fish eater along with us, and the staff were so kind and accommodating with him, making him a lovely salad for his starter when he couldn't find anything he would eat. Very highly recommended.
– Maria R
What a great little gem of a restaurant. The food was exquisite, you could tell the chefs really love what they do. We ate everything and left nothing! The staff were really friendly and were really interested in our opinion on the food. Highly recommended this place, its fantastic.
– Emma
Stunning with a capital S, from check in to the service throughout and the cooking can't say enough other than re-booked before we left. Amazing, can't say enough good words see you soon
– John
Lively place with excellent menu. Great atmosphere and food to suit all tastes. Staff and owners have excellent market knowledge. Makes a great evening out.
– Ellis N
What a superb meal we had tonight in your beautiful restaurant!!! We were so impressed with everything and couldn't fault anything. We had 3 courses and everything was prepared to perfection.
– Julie T
Lovely meal at The Fisherman's Table. Beautiful, cosy set up suitable for couples/families. Food was delicious and presented well. Chefs are passionate which is displayed on your plate! Delicious 5* food, we will most definitely be back!
– Stacey
Please note that the last sitting is 1 hour prior to the restaurant closing.